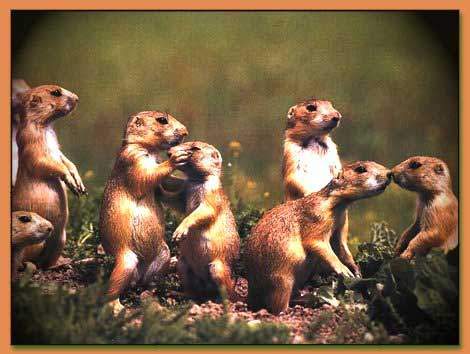 --DOUGH SPOON MESA--
Dissidents for the Environment ...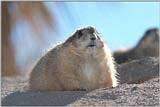 ... asks your support in preserving and protecting an age-old prairie dog town on our mesa. It is located on private land and the current owner is encouraging shooting of the animals.
Colorado has laws protecting hunters from harassment with no legal limits on prairie dogs. The Dissidents For The Environment asks your support, either financially or otherwise, to stop the gradual extermination of this prairie dog town.
Funds and other means of support will be used to purchase this piece of property and construct barriers to keep out the unethical element. Existing laws will be changed relating to the slaughter of these hapless creatures, and with our support and dedication we will create an atmosphere more conducive to the survival of these wonderful little creatures.
Thank you
These fascinating, adaptable creatures have been discriminated against by ranchers and target-shooters for decades. Read about what they are and their habits.

DSM/SFTE
View My Guestbook
Sign My Guestbook
e-mail: earthstar@tripod.net
Write to:
SAVE PRAIRIE DOGS
P.O. Box 117
Paonia, CO 81428


This page has been visited by

Animal Lovers



This site last updated April 30, 2005